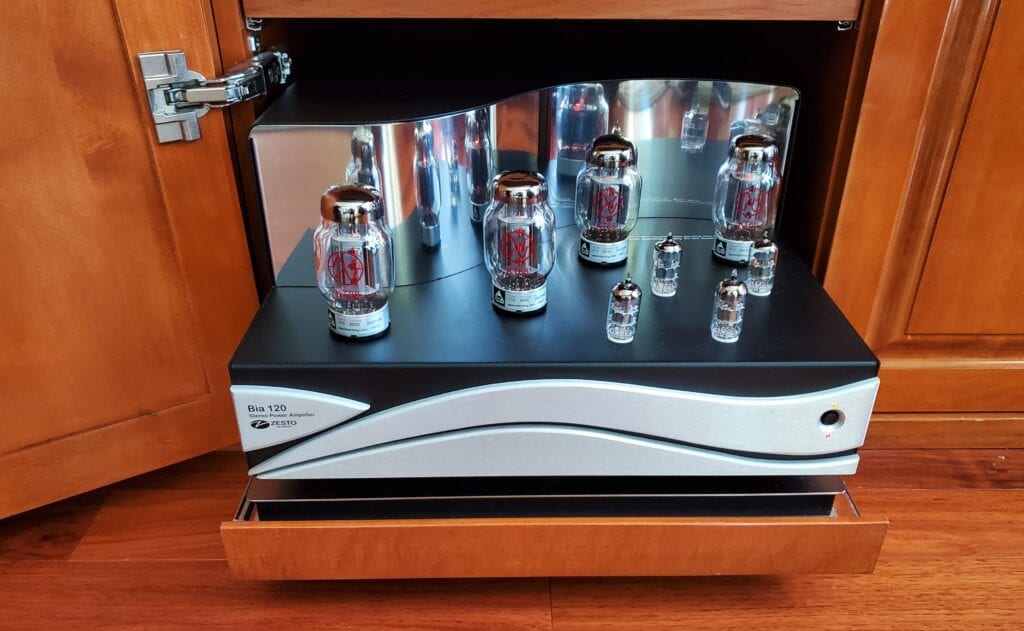 East End Hi-Fi have just received our Zesto Audio Bia 120 demo amplifier. We now have a complete Zesto Audio system including the Leto line stage and Andros phono stage.
The Zesto Bia 120 has received many excellent reviews from the press, and now I know why. It is a very musical amplifier in the best sense of the word. It will not give you the harshness that some solid state amps do, but it also has tremendous dynamics and bass response. The bass is strong, taut, and goes deep. It is not as taut as the Pass Labs X150.8, but it has a natural sounding response.
Speaking of natural, the mid-range is just that. It has a beautiful texture to it. I have heard quite a few amps in my day, and this mid-range is simply one of the best I have heard. You will hear more of the lower mid-range, the chestiness of a male's voice for example. The upper frequencies are extended, and come through with realistic timbre and tonality. The sound stage is wide and deep with instruments just hanging in the air in their own space.
This amplifier is a keeper for anyone who appreciates how instruments and voices should sound when reproduced properly!
Please contact East End Hi-Fi at our Suffolk County location to set up an audition for this amazing amplifier.