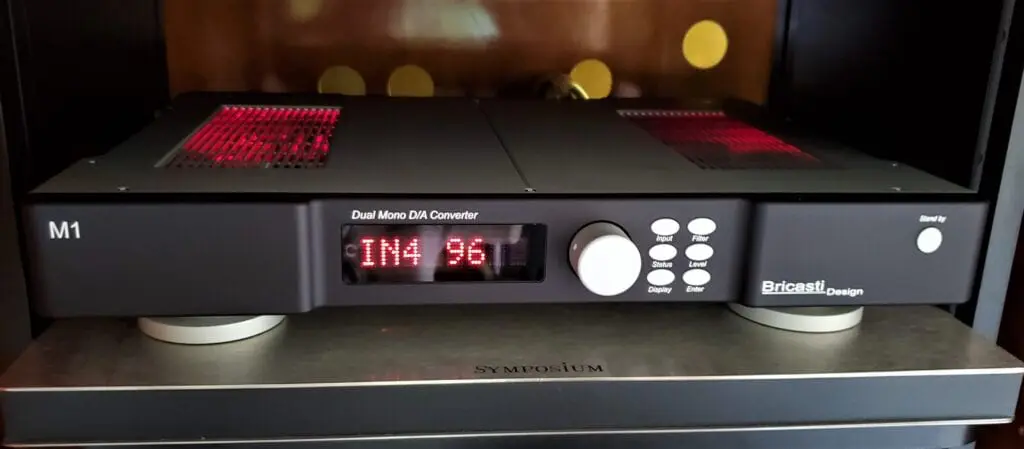 East End Hi-Fi is pleased to announce that we have partnered with one of high end's best digital, and electronics companies in Bricasti Design. With the principals of the company coming from the former company Lexicon, they have extensive knowledge, and background in the digital realm. We have taken in an M1 SE DAC for demonstration here at our Suffolk County, Long Island location.
We have taken in their M1 Special Edition DAC for demonstration in our Suffolk County, Long Island showroom. This is quite a DAC, and I would put it up against almost any other DAC regardless of price. We all have our audio prejudices, and mine has been that good digital cannot compare with good analog, end of story. Well, the Bricasti M1 SE has proved me wrong!
In my opinion, this DAC does everything you would want in a top of the line unit. Firstly, plain and simple, my first reaction out of the box was, this thing has balls! It has incredible dynamics, and strong, tight bass. It also gives you all the detail in every recording, but without any digital harshness you would come to equate with digital reproduction. The vocal reproduction is really excellent. I love tubes for what they do in this regard, but with the Bricasti M1 SE, I feel like the organic nature of the vocals in good recordings is still there. Besides the obvious physical resemblance to Marc Levinson equipment (it is built like a tank), it also sounds familiar in that Levinson way. It is pretty straight forward in its sound in that it leans only slightly towards warmth.
Like any excellent reproducer of music, it will make your good recordings sound great, but will not make those poor ones sound much better, as it should be. The sound stage is deep, and wide with great imaging also. There is nothing lacking, nor anything else I could ask for in the performance of the Bricasti M1 SE!